Turkmenistan Ruled the Inaugural Ju-Jitsu Asian Championship 2016
Fielding a delegation of 49 jiu-jitsu athletes, the host country of Turkmenistan dominated the first-ever Ju-Jitsu Asian Championship with a haul of 6 gold medals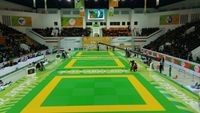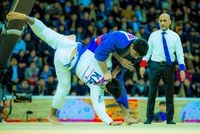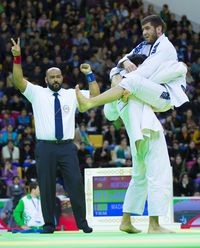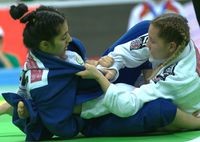 Jiu-jitsu spectators were treated with a variety of exciting matches from 216 athletes representing 21 Asian countries. Below is a detailed look of the various JJIF Jiu-Jitsu (Ne Waza) categories recognized by the Olympic Council of Asia:
Women: -49kg; -55kg; – 62kg; – 70kg; +70kg
Men: – 56kg; -62kg; -69kg; -77kg; -85kg; -94kg; +94kg
Categories of Duo-Classic System: Women; Men; Mixed
Categories of Duo-Show-System: Women; Men; Mixed
Participants were not only looking forward to the medals and the prestige of this tournament, more so with the JJIF WORLD RANKING points that were determined after the event.
Held at the Olympic Complex in the capital city of Ashgabat, the initial Ju-jitsu tournament had served as a test event and a major qualification for the Asian Martial Art and Indoor Games 2017. Japan came close in second place with 5 gold medals while the United Arab Emirates round up the top 3 countries notching up 3 gold medals.