Therapeutic Use Exemption (TUE)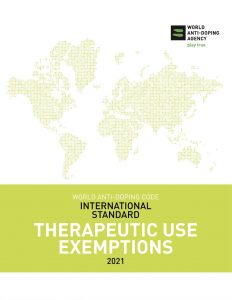 A Therapeutic Use Exemption (TUE) allows an athlete to take a medication that contains a banned substance or use a banned method.
If you have a real medical need, you can apply for a TUE with your Anti-Doping Organization (ADO) like your National Anti-Doping Organization (NADO) or Federation, for example.
If you have asthma or diabetes, for example, then there is a process in place to ensure you get what you need and your health is not at risk.
The International Standard for Therapeutic Use Exemptions main details about TUE is a mandatory International Standard.
The purpose of the International Standard for Therapeutic Use Exemptions is to establish the conditions that must be satisfied in order for a Therapeutic Use Exemption (or TUE) to be granted, permitting the presence of a Prohibited Substance in an Athlete's Sample or the Athlete's Use or Attempted Use, Possession and/or Administration or Attempted Administration of a Prohibited Substance or Prohibited Method for Therapeutic reasons;
Ju Jitsu TUE committee or NADO making a TUE decision;
ISTUE provides details of understanding the process for an Athlete to apply for a TUE;
the process for an Athlete to get a TUE granted by Ju Jitsu or by another Anti-Doping Organization;
the process for WADA to review TUE decisions;
and the strict confidentiality provisions that apply to the TUE process.
A TUE ensures that athletes can be treated for medical conditions – even if the treatment involves using a prohibited substance or method – while avoiding the risk of being sanctioned.
As an athlete, you may have an illness or medical condition that requires a particular medication. If this medication contains a substance or requires an administration method that is on the List of Prohibited Substances and Methods (List), you may apply for a Therapeutic Use Exemption (TUE). A TUE allows you to use the medication or method as it will not afford you a competitive advantage, but rather ensure you can compete in a proper state of health. The same in competition when athletes need to use prohibited substances in competition may apply for retroactive TUE before using medicine.
Remember: Before taking any medication, as an athlete you must check the status on the List or using a Global DRO, If the substance is prohibited, you will need to follow the process to apply for a TUE.
A TUE application should be submitted as soon as possible before using substance. For substance banned in competition only, athletes should apply for TUE at least 30 days before their next competition, unless it is an emergency case, a TUE may be applied for retroactively.
Any athlete may be subject to testing must obtain a TUE if they are taking a prohibited substance or using a prohibited method. All information shared in TUE applications remains strictly confidential.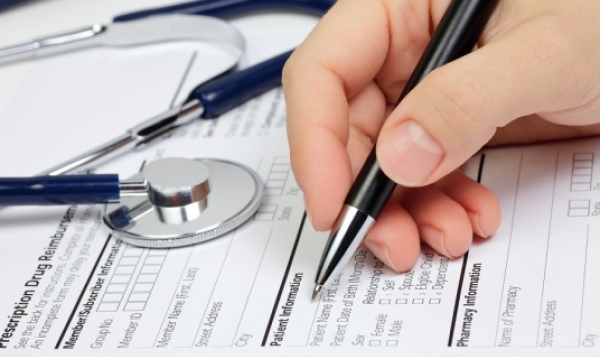 Check the federations or NADO website to get a TUE application
The athlete's physician fills out the TUE application form
Then the athlete sends it to the federation
Once a TUE requested, a panel of experts (TUE committee) review TUE application and will grant a TUE if it meets the following criteria:
The prohibited substance or method is needed to treat a diagnosed medical condition.
The substance dose not enhance performance, it just brings the athlete back to normal health.
There are no reasonable, permitted, alternative treatments available.
The need to use the substance or method is not due to the prior use of the substance or method without a valid TUE.
The Federation or NADO advises if TUE has been approved-so the athlete has an exemption to use the requested medication, while continuing to participate in Ju Jitsu sport. If a TUE is denied (the TUE has not been approved) the athlete will be informed of the reasons.
Athlete have the right to appeal the decision. Contact Ju Jitsu to find out how.
Note: The World Anti-Doping agency (WADA) does not grant TUEs.
The producer and rules for applying and granting TUE are outlined the International Standard for TUE (ISTUE) and the Ju Jitsu Anti-Doping TUE guidelines, available on the web-site.
Remember:
Declare the medication on your Doping control Form.
Specify that a TUE has been granted.
Keep a copy of your TUE with you.