Preparation of Asian Beach Games 2016
Danang, Vietnam, October 6, 2015: The Olympic Council of Asia's first Coordination Committee meeting for the 5th Asian Beach Games in Danang, Vietnam, next year ended with a venue tour on Tuesday afternoon. After a three-hour meeting at the Novotel Hotel on Tuesday morning, the OCA delegates visited two hotels being considered for the role of OCA headquarters hotel for the 5th ABG, which will run from September 20 to October 3, 2016.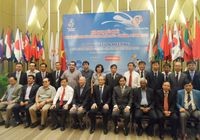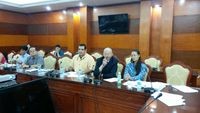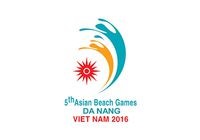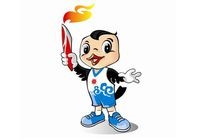 They were the Pullman Hotel and the adjacent Furama Resort. The tour then switched to the beach, as the 14 sports and 22 disciplines will be contested at one of four venue clusters. Athletes will be accommodated in hotels closest to their competition venue, on a sport by sport basis as opposed to NOC (National Olympic Committee) by NOC.

This will reduce transportation costs and make for a compact event, without the need for an Athletes' Village.Local organisers also showed the visiting delegates the proposed site for the opening ceremony, on a flagged area of a promenade popular with newly married couples on photo shoots in the sea breeze.
However, following the thunderstorm which hit the opening ceremony of the 4th ABG in Phuket, Thailand, last November, Vietnam organisers will also make contingency plans for an indoor arena, especially for the closing ceremony.
Dr. Jaffer AL Muthafer and Mubarak AL Menhali represented the Ju-Jitsu Asian Union. Ju-Jitsu will be the second time part of the Asian Beach Games and conduct Ne-Waza and Duo competitions in its best performance.
The OCA delegation, led by OCA Life Vice President Wei Jizhong, was welcomed to Danang by the Chairman of the Vietnam Sports Administration and Standing Vice Chairman of the 5th ABG Organising Committee, Vuong Bich Thang. He provided an update on recent activities, including the launch of the one-year countdown clock on September 24, an international press conference to promote the event and meetings with OCA experts about the sports programmed and medical and anti-doping matters.

On behalf of the OCA President, HE Sheikh Ahmad Al Fahad Al Sabah, Mr Wei thanked the central and local government for their support of the 5th ABG and said it was time for the preparations to move from the paper stage to face-to-face, people-to-people actions and implementation.
Major topics discussed during the meeting were accreditation, protocol, marketing, promotion, TV, IT and volunteers, with plans for 1,600 volunteers to be recruited to serve the games. Mr Vuong described it as a very active and helpful meeting that covered all aspects of the 5th Asian Beach Games and thanked the OCA experts for their valuable input and assistance.