What is a Registered Testing Pool (RTP)?
Becoming a registered pool athlete, you may have been selected to be part of an RTP or think you may be in the future. Either way, this is a good time to get prepared. The one-way Anti-Doping responsibilities can change is when you become part of an RTP. Being part of an RTP and fulfilling your responsibilities is just as important as your other sporting responsibilities. 
RTP is a group of high-priority athletes, selected by: The federation to be part of an International Registered Testing Pool (IRTP) or A National Anti-Doping Organization (NADO) for a National Registered Testing Pool (NRTP). 
All RTP athletes are asked to provide Whereabouts information. The pool of highest-priority Athletes established separately at the international level by Federations and at the national level by National Anti-Doping Organizations, who are subject to focused In-Competition and Out-of-Competition Testing as part of test distribution plan and therefore are required to provide whereabouts information as provided in Code.


Athletes who are part of their International team 
Athletes who compete in sports that are of high national priority
Athletes ranked highly in their sports discipline 
Athletes who regularly compete at the highest level of international competition (e.g. potential World Championship medalists)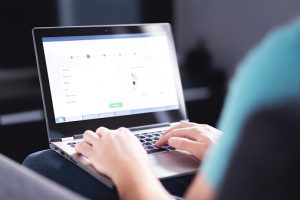 All RTP athletes have to provide Whereabouts information. If you are part of an RTP then you will need to do so as well.
In order to locate athletes for out-of-competition testing, Anti-Doping Organizations (ADOs) need information about where they are so they can go and test them.
This information is called Whereabouts.
What Whereabouts information includes:
Your address, email address and phone number.
Your overnight accommodation addresses.
Regular activities, such as training, work, school or university.
Your competition schedule and where they are taking place.
60-minute time slot where you'll be available for testing.
When:
By a specified date and time, you will need to provide your Whereabouts information for the net 3 month.
You must also ensure that at any given time your Whereabouts information is accurate and up to date.
Who:
You will need to provide your Whereabouts information to either your Federation or your National Anti-doping organization- the organization that asked you to become part of their RTP.
How:
If you've been notified that you need to submit Whereabouts information then you need to know where to do so.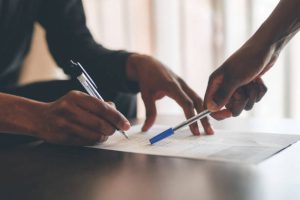 Anti-Doping Administration and Management System (ADAMS) and/or Athlete Central to provide their Whereabouts information.
ADAMS is a web-based system that centralizes Anti-Doping information including Whereabouts information. It's a secure platform for Athletes and ADO's to use.
Whereabouts information needs to be submitted each quarter (by a specific time and date) for the next 3 months.
Whereabouts information must provide sufficient detail so that you can be found/located for an out-of-competition test.
Remember: If you're not available for testing at the location you indicated for the 60-minute time slot, then that may be declared a "missed test".
At any time, if your plans change, you must update your Whereabouts information so that it is accurate at all times.
Important: As soon as you are aware of any changes in your plans you should update your Whereabouts information. You can update your Whereabouts information at any time, up to 1 minute before your 60-minute time slot. Using ADAMS or Athlete Central to update is easy and simple!
JJIF shall provide you with your username and password for ADAMS if you do not have an ADAMS profile. They should do this in a secure way.
What happen if you fail to comply with your Whereabouts requirements?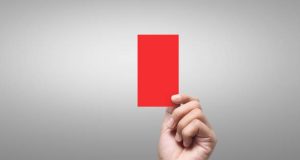 There are consequences if you do not comply with your Whereabouts requirements – in fact, it is one of the 11 Anti-Doping Rule Violations (ADRVs).
The ADRV is known as a "Whereabouts failure".
What to do if you're feeling sick and you need to use a medicine?
If you have a true medical need for something that contains a banned substance, there are processes in place to help you. Before using them apply for a Therapeutic Use Exemption (TUE)
Reminder: Medications are used to cure, stop, or prevent a disease. But, when used incorrectly, medications can cause serious harm and be a risk to your health. Before taking any medication always talk to a trusted adult to make sure it is safe to use and that it is taken correctly.
Testing outside the 60-minute time slot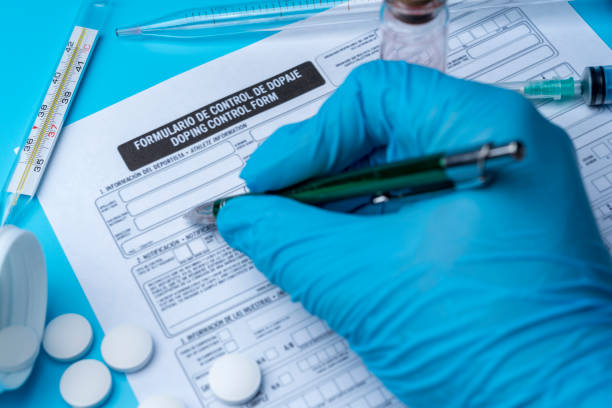 You may also be tested outside of the 60-minute time slot you have specified in your Whereabouts. 
If the Doping Control Officer (DCO) cannot locate you for testing based on your Whereabouts information, even if it is outside your 60-minute time slot, you may still be held accountable.
For example, if you indicated that you would be training at 4568 Crossway Lane and when the DCO arrives she notices that this address does not exist, there may be consequences. If you provided inaccurate information, you could receive a filing failure. 
Remember: 
If you don't submit your Whereabouts information quarterly and update it as necessary, or you provide incomplete/inaccurate information, you may receive what is called a filing failure. 
If a Doping Control Officer (DCO) can't find you at the location indicated during your 60-minute time slot, you may receive what is called a missed test.
Any combination of filing failures and/or missed tests period, may result in an Anti-Doping Rule Violation (ADRV), called Whereabouts failure, which could result in a 2-year sanction.