Ju-Jitsu shows strong performance in AIMAG 2017
The 2017 Asian Indoor and Martial Arts Games, which is also counted as the 5th Asian Indoor Games, is currently held in Ashgabat, Turkmenistan in 2017.
JJAU was entitled to give medals in 24 categories.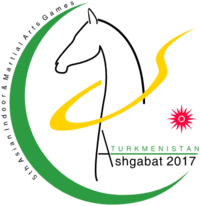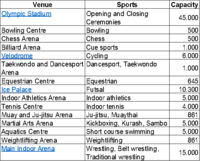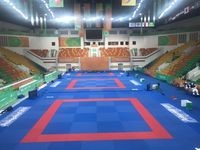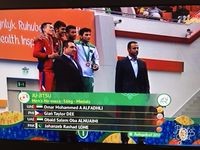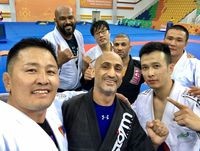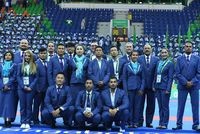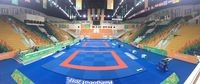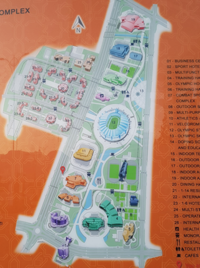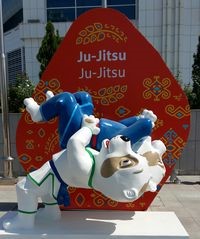 Ashgabat, first in the former Soviet Central Asian region, won the right to host the Asian Indoor Games. The host city was chosen in Kuwait on 19 December 2010. On 6 July 2013 the flag of the Olympic Council of Asia was officially handed over to the mayor of the city of Ashgabat.
All 45 member countries of the Olympic Council of Asia were invited to compete at these Games. For the first time in the Asian Games are attended by 17 Oceania National Olympic Committees. Oceania countries will be under full participation, so they will be eligible for medals.
A total of 21 sports are represented for the Indoor and Martial Arts Games: five Olympic sports (cycling, equestrian, taekwondo, weightlifting and wrestling), five Olympic sports contested only in non-Olympic formats (basketball, athletics, football, swimming and tennis) and eleven non-Olympic sports (bowling, chess, cue sports, dancesport, ju-jitsu, kickboxing, kurash, muaythai, sambo, belt wrestling and traditional wrestling).
Demonstration tournaments for various electronic sports are to be held at the 2017 Asian Indoor and Martial Arts Games.
The Ju-Jitsu was held on tree days (16., 18. and 19. September) at the Martial Art Arena. All fights have been broadcasted. There the hole Team of the Technical Officials practice with the broadcast and the volunteers the day before of the competition (simulation of a tournament). Several technical, coach and referee meetings were held, so that the tournament could run in a very professional way. All Technical Officials had the same uniform.
Ju-Jitsu event Statistic.
21 Countries from Asia
251 Athletes
46 international Technical Officials
3 national Technical Official
130 Volunteers
Software: ATOS
Disciplines: Ne-waza (all weight categories and Open Class), Duo Classic, Duo Show, Ju-Jitsu Contact (new system)
12 Countries got a Gold medal. 18 counties got a medal. In total for 24 categories (94) medals were given to the Ju-Jitsu athletes.
To implement the Ju-Jitsu Contact system was a wish of the Turkmenistan Government and some Asian Countries. There was the possibility to have this system under the umbrella of JJIF or under the umbrella of another international federation (Combat Ju-Jitsu). The President JJIF made this decision (political decision), to have this kind of system in JJIF. It is no more Sport Ju-Jitsu Discipline like Fighting, Ne-waza, Duo – it is more a (future) professional System. This system will not be included in the (official) World Championships JJIF.