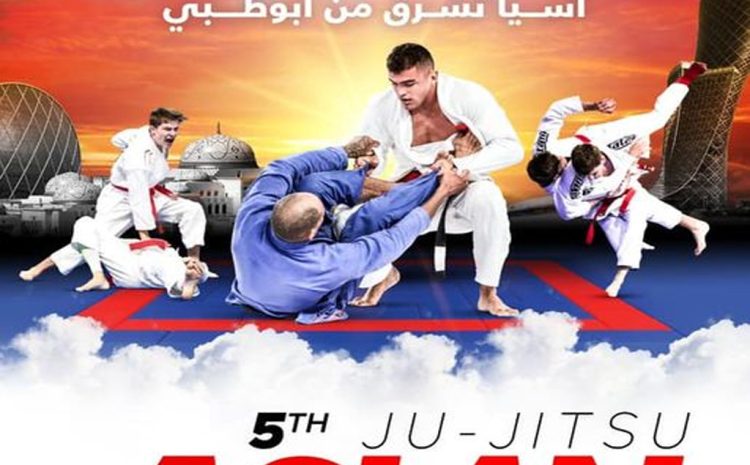 The Ju-Jitsu competition will consist of eleven (14) events containing seven (7) categories for men, and seven (7) categories for women in three (3) disciplines, plus six (6) events in DUO discipline (three in classic and three in show).
Open to ALL ASIAN National Members.
Maximum two athletes/teams per category per nation
Duo-Classic System: Women; Men; Mixed
Show-System: Women; Men; Mixed
JJIF Jiu-Jitsu (Ne Waza)
JJIF Fighting
Contact
Weight category as follows:
ADULT MALE: -56 -62 -69 -77 -85 -94 +94 Kg
ADULT FEMALE: -45 -48 -52 -57 -63 -70 +70 Kg
Organization
JJAU and Event Responsibilities
office@jjau.org
Fahad Ali AL Shamsi, JJAU General Secretary fahad@jjau.org
Joe THUMFART, JJAU Sports Director,
Joachim@jjau.org
Phone no.: +971 50 484 2790
Alexandre Nascimento, JJAU Referee Director jiu-ref@jjif.org
Phone no.: +971 55 2126 035
Local Organizer: UAE – Jiu-Jitsu Federation
Information under: www.sportdata.org/ju–jitsu
Event: https://shorturl.gg/GEI8kwc
IT / Registration: support: sportdata@jjif.org
Eligibility
2.1 To be eligible for participation in the 5th Asian Championship, a competitor must comply with the Ju-Jitsu Asian Union (JJAU).
2.2 Only nationals of the country of the NF shall be qualified to represent the NF in the championship.
NFs that withdraw their athletes after the submission of the final entries by name Draw, will not be allowed to replace the athlete.