Technical Delegate, Alexandre Nascimento visited Hangzhou, China.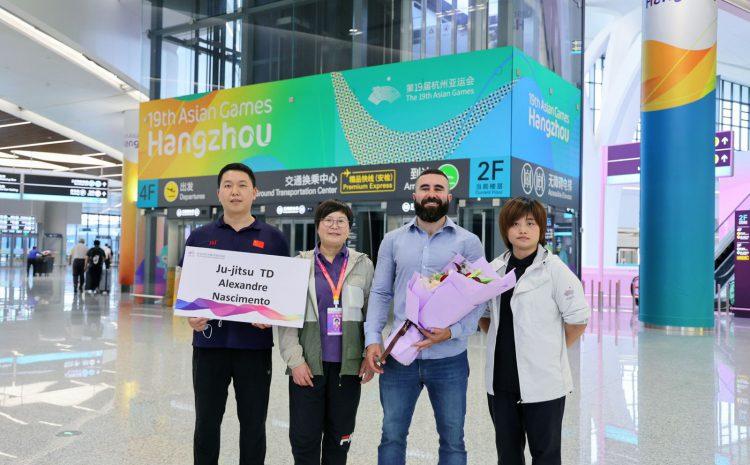 Mr. Alexandre had a two productive meeting with the LOC.
Firstly, they have conducted in the games headquarters, where he was first introduced the initial time and scoring system. Although some technical details were missing, but overall, it was fine. Since the entire IT team was present, he articulated all the things needed to fix and modify, and they responded by updating it and sending screenshots of the changes. Prior to meeting them, it was his primary worry, but now he can say that he has confidence that they are prepared for the forthcoming Asian Games.
The Second meeting as in the Ju-Jitsu Arena. It is a huge arena which has been newly renovated for the Asian Games. They have mainly discussed the flow plan during the competition, entrance of the athletes, medal ceremony, ITO's, Media and VIP sit. He also mentioned that everything is very professional and he assure that Ju Jitsu will have a great and successful event.