Mongolian Jiu-Jitsu Federation begins programme to develop world class officials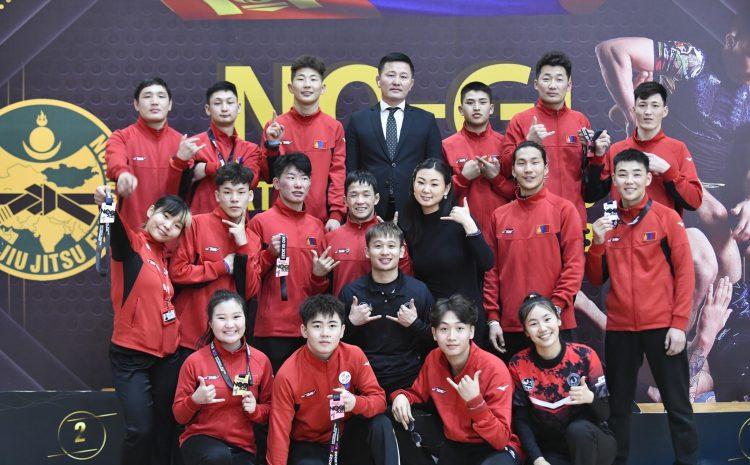 The Mongolian Jiu-Jitsu Federation has established an educational scheme aimed at developing world class coaches, administrators, and event organisers in the sport.
The Jiu-Jitsu Universal Management Program (JUMP) is designed for professional coaches, officials, and future athletes and is run by the governing body in partnership with the Mongolian State University of Education.
In the first iteration, it will run until 2025 and take 25 students from across the country as well as east and southeast Asia.
When they complete the programme, graduates will boast a bachelor's degree in jiu-jitsu coaching, a grade point average of 3.0, at least a purple ranking belt, and will have participated and worked in at least 10 international sports events.
It also aims for 80 per cent of participants to achieve an English level of higher than 5.0 on the International Language Testing System.
The standard curriculum includes modules such as psychology, anatomy and physiology, and physicality methodologies.
There are then 15 extra modules available for students to take including a driving class, cultural knowledge, and media and communication.
The Mongolian Jiu-Jitsu Federation has been praised for the initiative by the Ju-Jitsu International Federation for its development efforts shown by the programme.
The Mongolian capital of Ulaanbaatar is set to stage this year's JJIF World Championships from July 15 to 20 after its successful hosting of the 2019 Asian Championships.