Jessa Khan wins emotional SEA Games 2023 gold for hosts Cambodia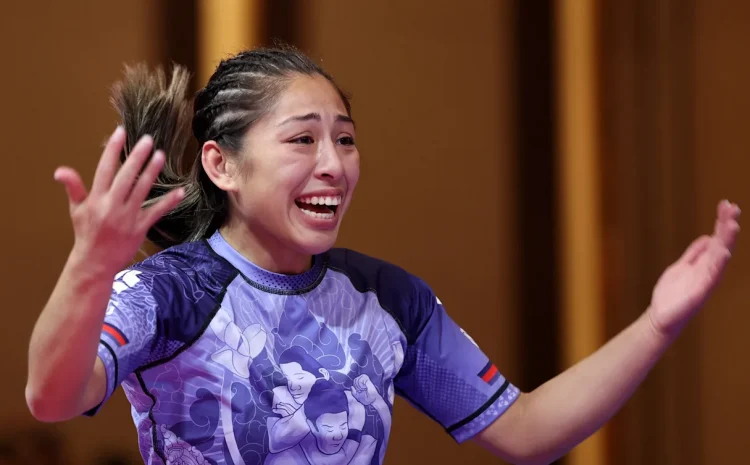 The Ju-Jitsu athlete won the gold medal she craved at her home Southeast Asian Games after falling short in her first discipline on Thursday.
An emotional Jessa Khan won the much-dreamed of gold medal in the ne-waza nogi 52kg class at the Southeast Asian (SEA) Games in Cambodia on Sunday (7 May). The title was cheered by an adoring home crowd, yes, but more importantly, her beloved Cambodian grandmother.
The American-raised ju-jitsu practitioner was tasked with claiming gold for her grandmother's nation before the 2023 Southeast Asian Games even began, as her first ne-waza gi 52kg bout took place on Thursday 4 May, the day before the opening ceremony.
However, the fighter she overcame at the 2019 final, Jenna Kaila Napolis of the Philippines came out on top this time around, with Khan claiming ne-waza gi silver. Khan was crushed but had another chance in the ne-waza nogi discipline.
On Sunday (7 May), Khan was up against another Filipina in that final, Meggie Ochoa, but made no mistake, coming away with the gold in a raucous atmosphere that had the Chroy Changvar centre rocking.
After checking that her injured opponent was okay, Khan set off on a lap of honour, the Cambodia flag flapping around her shoulders to roars from the crowd.