A successfully organized Korean National Championship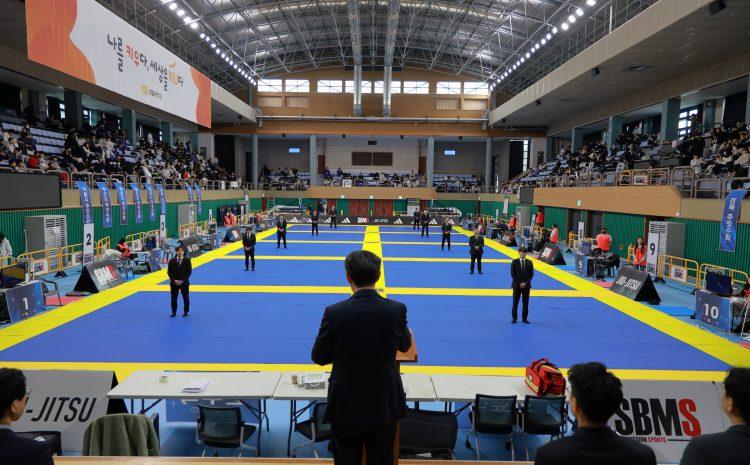 The Korean National Championship was successfully organized by the Jiu-Jitsu Association of Korea last Saturday (March 18th).
The game was financed by the Korean Sport & Olympic Committee; supported by the Ministry of Culture, Sport and Tourism; and taken care of by the Korea Anti-Doping Agency.
Two Korean IOC members, Mr Kee Heung LEE (https://olympics.com/ioc/mr-kee-heung-lee) and Mr Seung Min RYU (https://olympics.com/ioc/mr-seung-min-ryu), delivered a congratulatory address to a thousand participants and audiences.